If you're looking for fencing materials for your property, you might have come across the term 'composite fencing'. You might have found yourself wondering what composite fencing really is, and whether it's worth investing in for your property.
With tips from Fence Forge here's what you need to know.
What is composite fencing?
Composite fencing is made from recycled materials. It is made from a plastic component and then recycled wood, which creates natural and authentic-looking fence panels. These natural-looking composite fence panels benefit from the plastic's incredible strength, making them much more durable and longer lasting than natural wood fencing.
What are the benefits to composite fencing panels?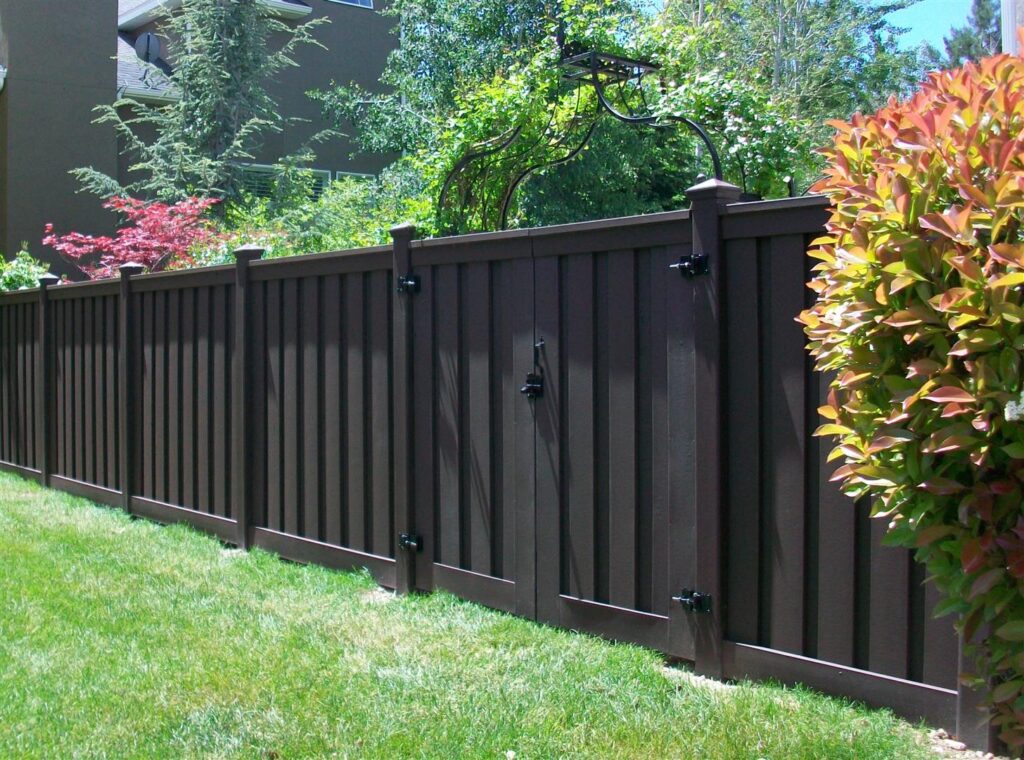 source: pinterest.com
In order to determine whether or not a composite fence is the right choice for you, you'll need to take a look at the pros and cons of composite materials and the use of them for composite fencing.
Composite fence panels last well
Due to the plastic component, composite fencing is one of the strongest types of fencing and lasts much longer than other fencing materials such as wooden fencing. A composite fence has a number of properties that make composite fences a much better choice when it comes to durability.
Composite fencing has mould resistant properties
One of the things that makes composite fences so durable is their mould resistant properties. Since there is a plastic component within composite fencing, water does not weather the fence in the same way it would wooden fencing, as it is not as permeable. This means that a composite fence will hold up much longer against weathering without rotting or developing a mould problem. This mould resistance and weather resistant property is why many people opt for composite materials.
Composite fencing panels have an easy installation process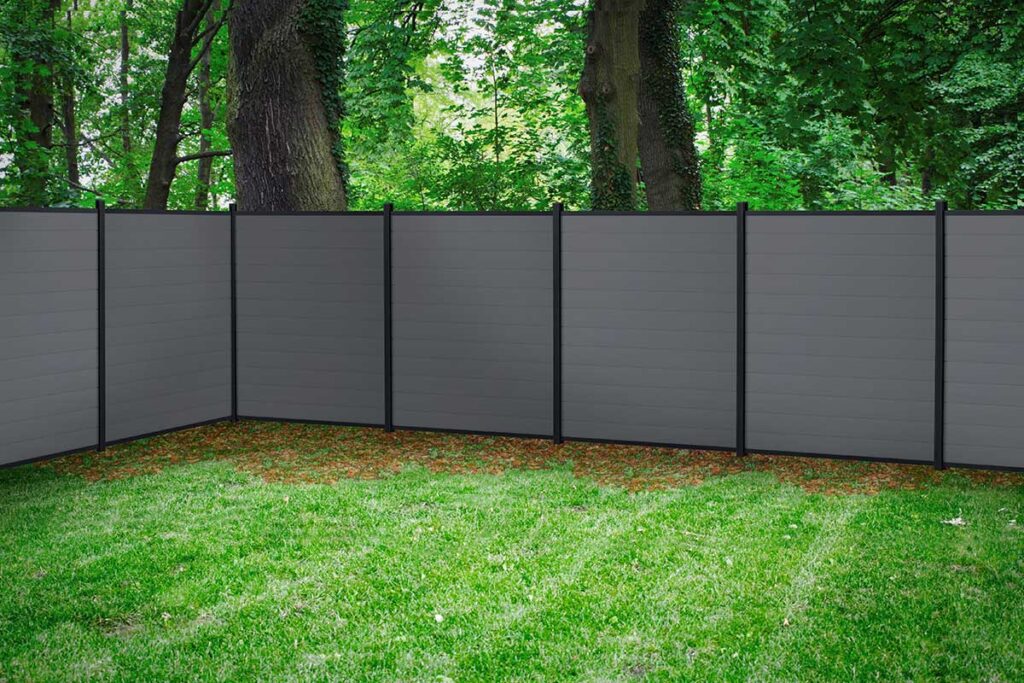 source: pinterest.com
Composite fencing is literally just slotted together during installation. It is a simple, speedy and easy enough process, especially in comparison to some other fence installation methods. This saves time, energy, and in some cases, even money.
Composite fencing is splinter proof
Due to the way in which the durable material is structured, following a honeycomb design, composite fencing is significantly less likely to splinter. This makes it much easier to work with, and can make it safer in gardens with children.
Composite fence panels are low maintenance
Since composite fencing lasts so long, it requires very little maintenance. It doesn't crack or splinter, and will not need to be filled or treated on a regular basis, unlike wooden fencing.
Composite fencing is eco friendly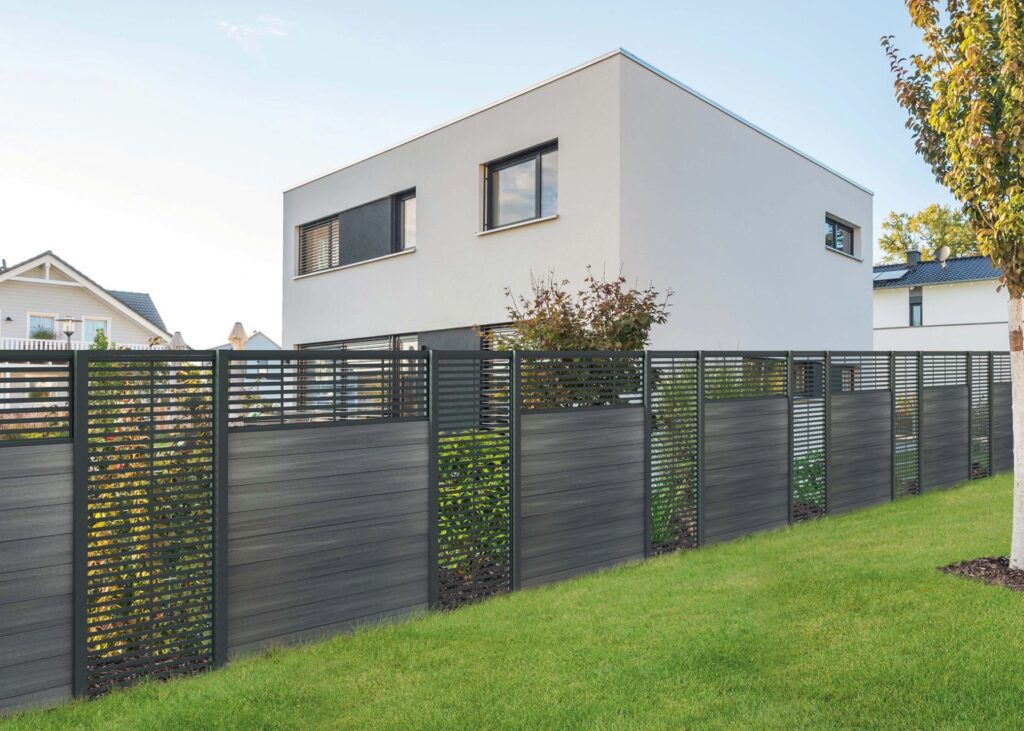 source: pinterst.com
Composite fencing is the best fencing option for those who are eco-conscious. Since a large part of composite fencing materials are recycled, and composite material lasts so much longer than options like standard wooden fence panels, it is a very eco-friendly choice. When you choose composite fencing materials, you are committing to the environmentally friendly decision.
What are the disadvantages to composite fences?
Those looking at composite fencing over wooden fences may also be interested in where the composite fencing is beaten by traditional wooden fencing panels. Here's what you need to know about the disadvantages of composite fencing.
Composite fencing can be slightly pricier
Due to all of its benefits, composite fencing can cost a bit more than other fencing panels. If cost is a deciding factor for you, you'll likely find that a wooden fence will be your best bet. However, the cost of composite fencing still makes it an incredible value for money, with composite fencing lasting significantly longer than any other materials despite not costing too much more.
Composite fencing does fade over time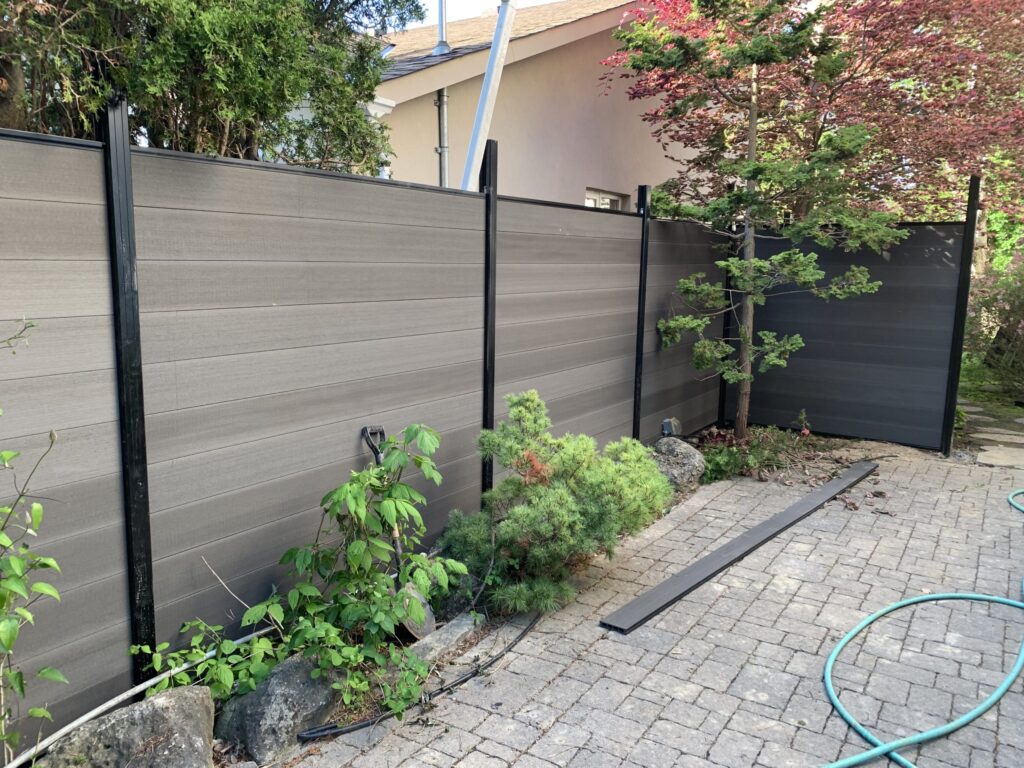 source: pinterest.com
Composite fencing is UV resistant, but the darker panels will still fade over time. How severe this fading is will depend on the quality of the composite fencing boards themselves. Eventually, if your composite fencing fades significantly, you may choose to replace them. It should be noted, however, that when you first get composite fencing, there will be some element of fading.
Composite fencing will expand and contract
In addition to fading over time, composite fencing is prone to expanding and contracting over time dependent on the weather. With other fencing materials, this can cause warping and cracking in the panels, but in composite fencing, this is unlikely to happen.
Should you get composite fencing?
For those who can afford to take the plunge and pay that little bit more out for their fencing panels, composite fencing is a good idea. It's sturdy and reliable, and it looks just like real wood. With plenty of colours and options for finishes, a good composite fence can look really natural and authentic, and will finish your garden off really well. When correctly installed, composite fencing can last up to 25 or 30 years.
Composite materials can also be used in your garden for things like composite decking, and overall is a great alternative to hard or soft woods, aluminium posts and vinyl fencing. Since the plastic retains incredible strength, you're going to have a reliable, attractive fence that looks no different to any other wood fence!