Wallpaper is a popular finishing material. It's easy to work with, and even someone who has never done it before will be able to glue them. We recommend to competently and responsibly treat the choice of wall covering, when you are up to making repairs in a new apartment. It is important to note the condition of the room walls, the practicality of the material, and its main properties.
What wallpapers are out there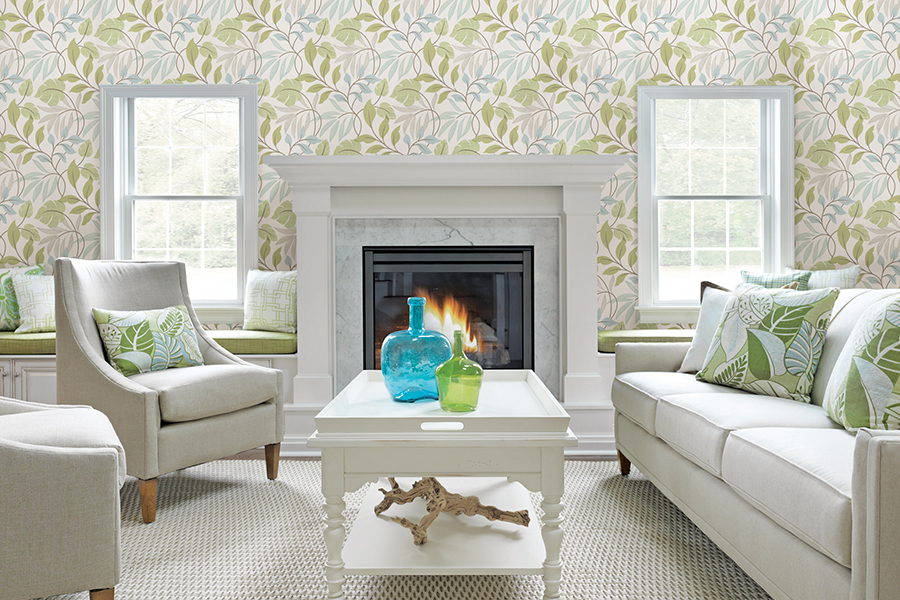 source: pinterest.com
When doing repairs, please think through everything to the smallest detail. For example, study the types of wallpaper in advance in order to decide on the choice and not to regret it. These are the most widespread:
Photo wallpaper: include several separate or one large fragment of a photograph. Portrait images, landscape images can be used. The advantages of these products include the original look and ease of gluing.

Vinyl wallpaper: this product contains nonwoven and polyvinyl chloride. They are known for their wear and moisture resistance, unpretentiousness in care. A great option for decorating walls.

Paper wallpaper: pass air well, environmentally friendly, available in a variety of colors.

Non-woven: often have relief patterns and elegant ornaments. Hypoallergenic, wear resistant, breathable and ease to care.
A large selection of wallpapers is available at our website uwalls. There you can find products for every taste and color that will help emphasize the room's individuality.
Wallpapers in the bedroom
source: pinterest.com
When choosing a finishing material, it is necessary to take into account the overall style of the room, its shape, and the condition of the walls. If the surfaces are uneven, it is better not to engage large patterns and stripes. To hide small defects, you can use embossed non-woven products. Please also evaluate the arrangement and color scheme of furniture. Wallpaper with colorful inserts in the form of geometric patterns is a great addition to natural furniture.
What to choose for the living room?
Here, it is important to adhere to the rules for combining the color scheme. This way, it will be possible to hide the small shortcomings of the room and to place the required accents. To add to visual comfort, you can decide to cover the walls with dark wallpaper with a large pattern. Should you want to add light to the hall, please use light wallpaper with small inclusions.
Wallpapers for children's room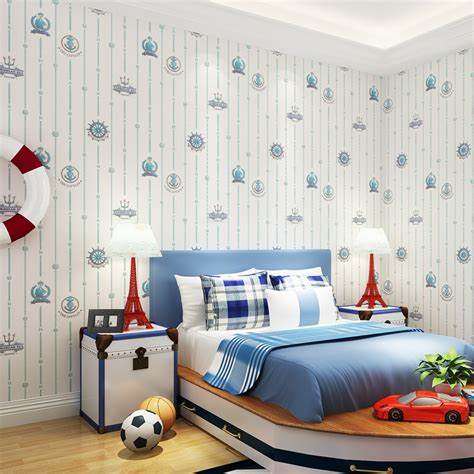 source: pinterest.com
For this room, photo wallpaper is ideal, it's able to create a fabulous atmosphere, give the room warmth and comfort. The kids' room will not look monochromatic and bland if you make one wall in a neutral color scheme, and the second bright and memorable.
Which option to use in the kitchen?
Wall covering for a room that is most often exposed to high temperatures should be with moisture-resistant properties. Designers recommend combining wallpaper with plastic panels and decorative plaster. That makes it look stylish and unusual.